What Is Your Signature Flower?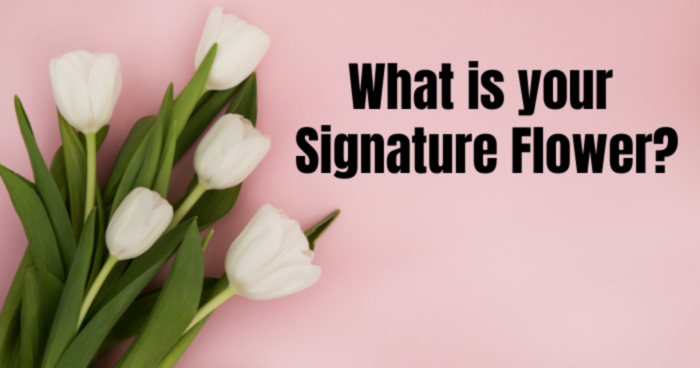 Throughout time, people have been sharing flowers as symbols of love, hope, celebration, and even sympathy. Each stem and petal holds a meaning behind it. We also find connections with particular flowers as we enjoy our journeys through life. Take this quiz to find which flower is most connected to you.
Start The Quiz
Are you curious about which stunning bloom reflects your soul best? This specific flower that reflects your soul's essence and your personality. Everyone has one unique flower. Lady Gaga's signature flower is a moth orchid and Reese Witherspoon is a big fan of tulips. Queen Elizabeth's signature flower is a geranium, while Oprah's is a daylily. To help you find out which flower your signature flower is, you will answer questions about your personality, like selecting a role in groups or other activities. Then, in return for your honest answers, we'll reveal the unique flower that sums up your personality. Your signature flower might be one that you already love, or it might be new to you! For good luck, wear this flower's color, display it in vases around the house and plant it in your garden. By doing this, you'll make your home a place of peace and repose, where your soul can truly blossom.